Verona will host the meeting in order to create opportunities and network
Great participations have been noted on the occasion of the appointment with NetCon on October 25th  and 26th . The event was proudly promoted and organized by PANECO: the first pan-European organization dedicated to private Networks and shipping agents all over the continent. The number of entries has particularly exceeded the awaited expectations, with more than 50 people that represented several companies of the sector and we enthusiastically say that ABC Business Network has directly made a very sizable contribution achieving the goal of coordinating the event.
PANECO is an European Network, of which ABC is the only Italian partner and one of the four founder of the Network in 2021. Since our first steps we played a fundamental role at organisational level: We were indeed among the few that believed in a out-of-European-border collaboration among shipping agents. This has been passionately discussed during the second edition of the meeting in the Scaliger city and one of the main aim was namely the attempt to strengthen the partnerships and the relationships of trust among the partners. The two-days-meeting represented also the opportunity for the member companies of discussing on the future sectorial prospects, with the aim of creating new opportunities for the adherents of the network. Representatives from more than 20 countries have weighed in with their opinion, from Bulgaria to Germany, from Ireland to Portugal and even from Turkey and Lithuania.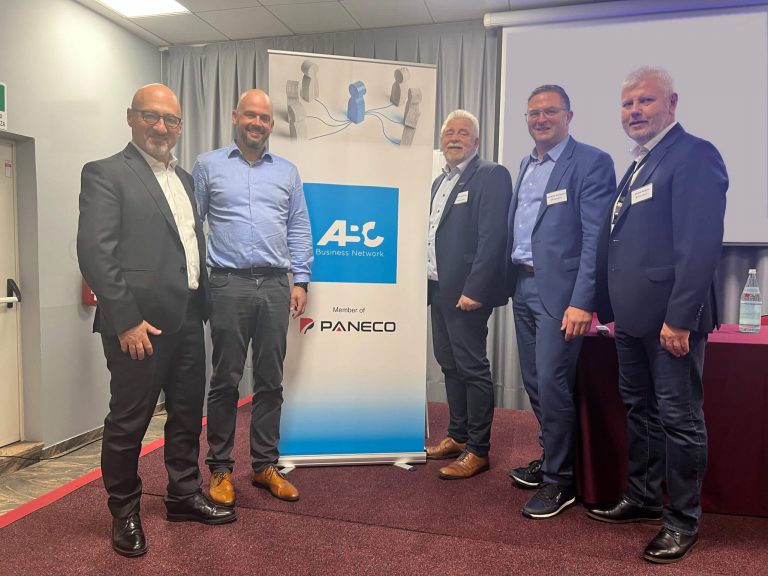 We want to  deeply communicate that the last two partners, namely ILT (Italy Lines) for Greece and Grupo Transaher for Spain have participated in the event.
As ABC does, namely that our company encompass private business companies in Italy and Switzerland, Paneco does the same on a continentwide bringing together distribution networks in Europe. The organisation allows its adherents with the purpose of always giving them a pan-European coverage for the distribution of their own shipments and also for a close-knit network of European contacts and partners you can doubtless trust for any sort of necessities. On the other hand, the one who decides to be part of our family can rely on a continentwide Network.
The companies that choose ABC will start being part of a family ruled by flexibility, reliability and territoriality and at the same time be able to handle a Network at European level with countless international contacts and with the persistent desire of looking to the future with optimism and to the fruitful relationships that can be developed.